New Datacenter comes to London
We are glad to announce our new deployment of datacenter in London, adding our list of datacenters to a total of six after Hong Kong, Singapore, Toronto, Amsterdam and San Francisco.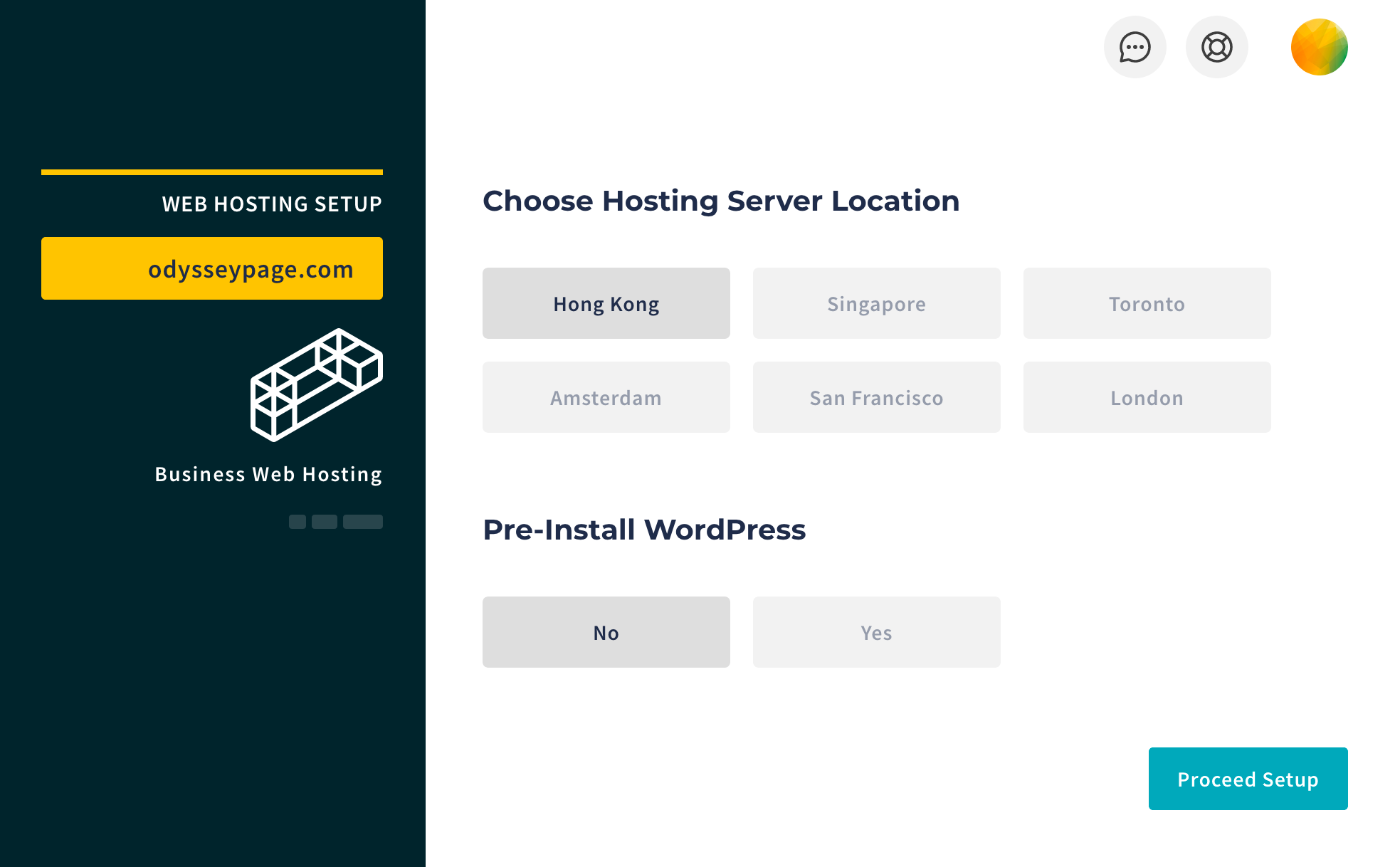 Free to choose your hosting location now
After buying a new hosting subscription, you will be redirected to a hosting setup page, where you can choose one of our datacenter locations to host your website.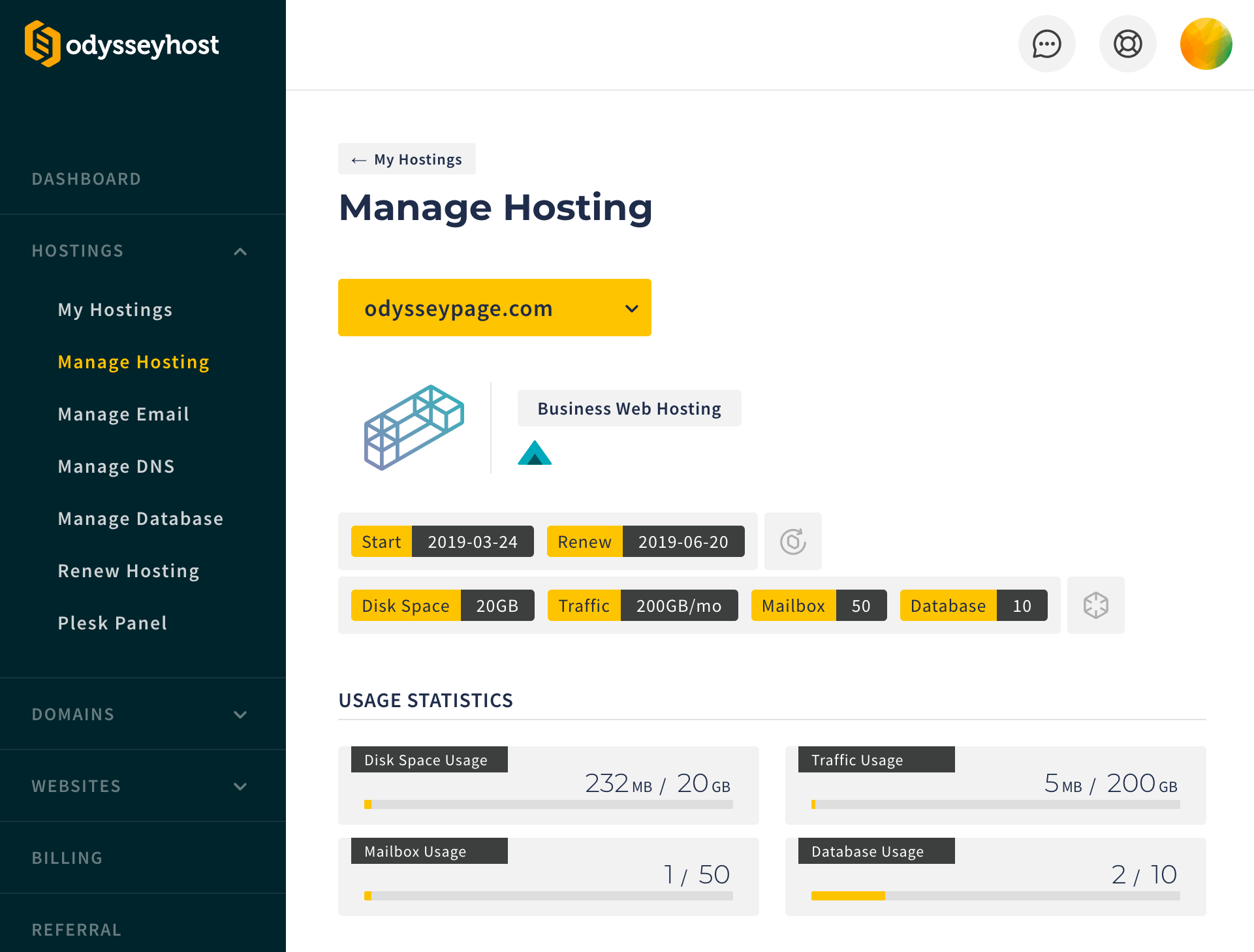 New console for easy account management
A new management console is now in service for customers to manage their hosting, domain and website account in one single login. You can also manage your billings and referrals as well.
Let's Encrypt SSL is available free to secure your site
SSL Certificate is now required by all modern browsers. In Plesk Oynx, Let's Encrypt SSL will be preinstalled into your website free, and be renewed automatically.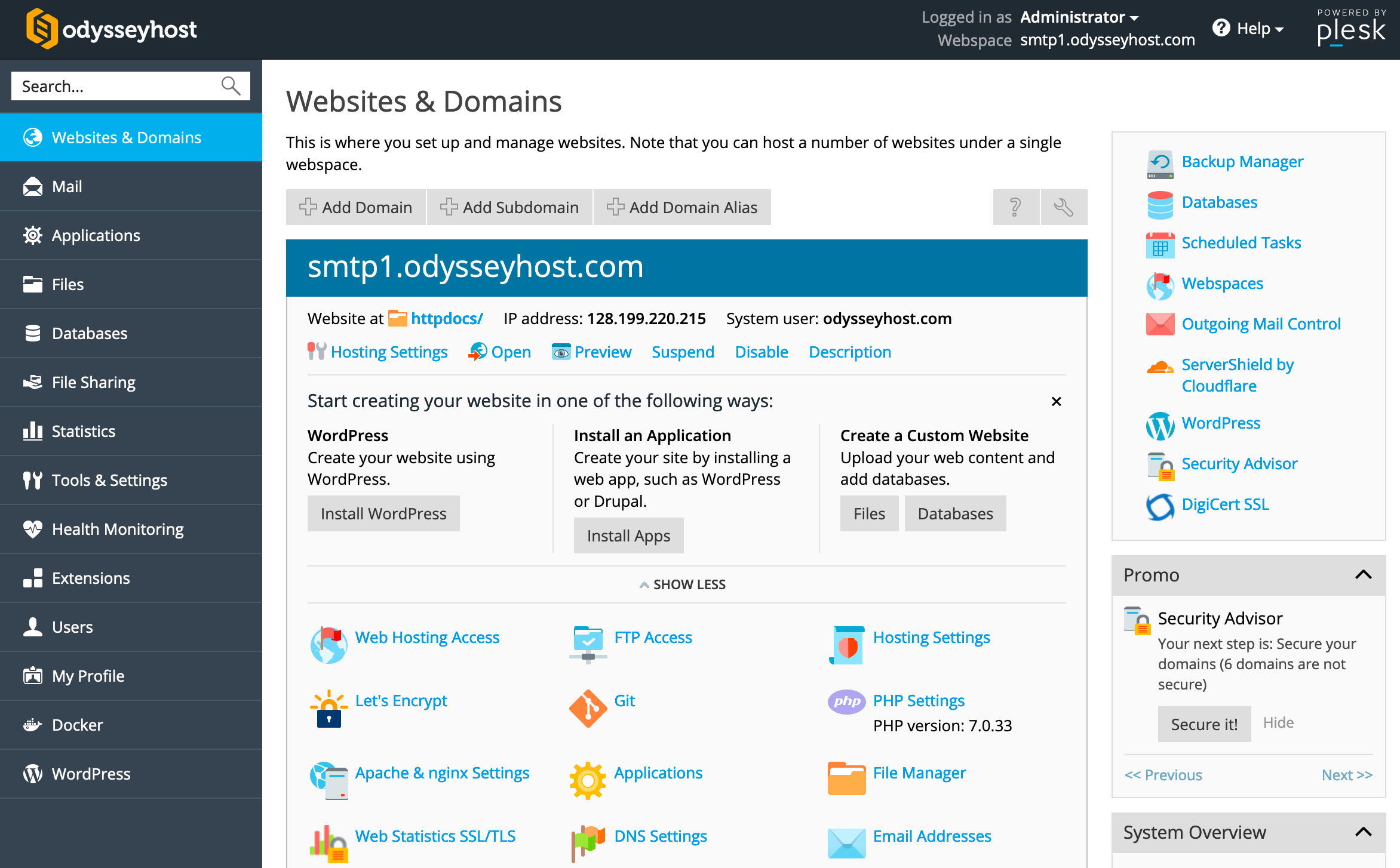 Plesk Onyx server deployment started
Earlier Plesk released the latest version of its renowned hosting control panel, under a new code name called Onyx.
During our testing, Plesk Oynx has proven it has reinvented hosting panel through its intuitive design and swift responses, so we will start deploying Plesk Oynx to all our hosting server from now. Any customer who wants to experience Onyx now, please contact our sales team.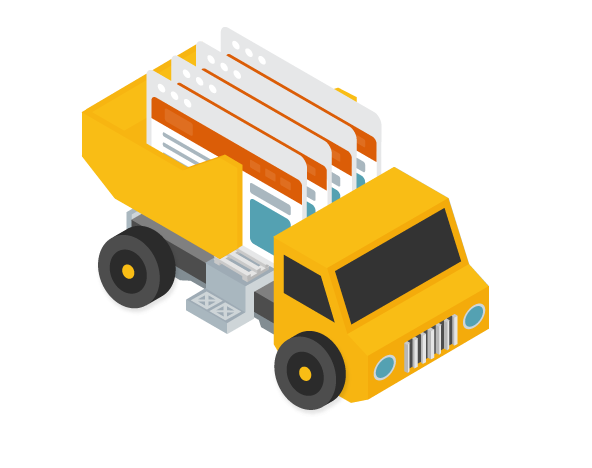 Site migration service comes free
New hosting account now comes with free one-time site migration service. Just request for a migration request upon hosting activation, we will devise a move-out plan for your site and execute it with care, ensuring no downtime or data loss during the migration process.
PHP 7.0 now onboard
Our web hosting platform now supports PHP 7.0, running as PHP-FPM powered by Nginx web server for maximum performance.
Multiple PHP versions are supported per each hosting account, where customer can choose switching to PHP 7.0 directly from their hosting console, or keep using PHP 5.6 if their site is not yet ready.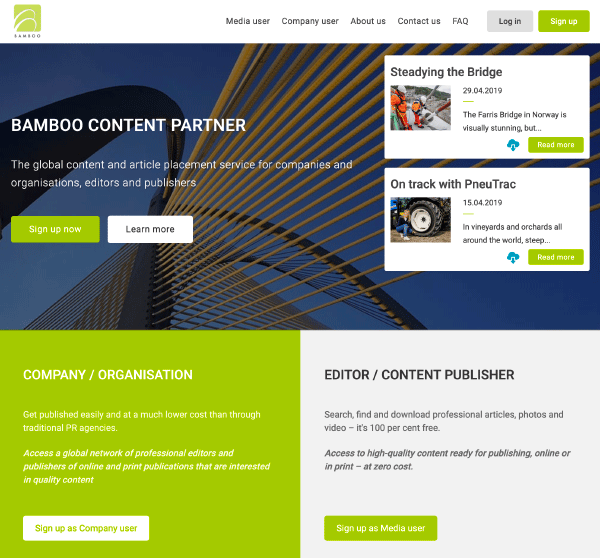 Homebaked CMS Platform for Web App Building
We have successfully built our own CMS platform using Laravel PHP framework, powering a couple of recent Web App development projects which involve rapid deployment of membership, subscription and ordering functions.
Welcome to call our Sales Team for more information.
Recent Web App Projects - IAE, Bamboo Content Partner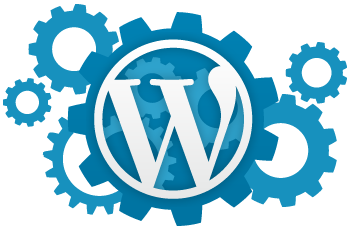 Premium Server Configuration for Optimal WordPress Site Performance
We have now set our own benchmark in server hardware and software configuration for serving WordPress sites. Customers will find their WordPress sites running smoothly and swiftly in our new tailor-made WordPress servers.
Existing WordPress sites will be automatically migrated to WordPress server for optimal speed and performance.
Storage space upgrade for all hosting plans
New web hosting plans launched!! Our new Economy, Business Plus, Supreme and Ultimate hosting plans now come with storage space from 2GB to 20GB, with unlimited traffic usage.
New webmaster service lanuched
OdysseyHost launches webmaster services to help customers out from the hassle of website maintenance, saving the cost for assigning a staff to maintain a website, but still get the quick response the same as an internal staff.
Our webmaster service has no monthly fee, we only charge per task. Customers can buy webmaster hours directly from our website and unused hours paid can be accumulated for future task.
New partner program replaces previous reseller program
We just launched a new partner program for web hosting account referrals.
Any person or company are eligible to register as Odyssey Partner on our website, and start referring new customers to subscribe our shared hosting service through an unique referral link to OdysseyHost. In return, partner will get cash commision on a percentage of the sales amount of the new account.
The earlier reseller program has been discontinued.
New support ticket system powered by Zendesk
We have rolled out our upgraded support using Zendesk's help desk system. Customers can now submit support ticket to us easily and they can keep track of our replies both on our website and through email.
New 14-day hosting free trial program launched
OdysseyHost has revised its shared hosting free trial program, extending the free trial period from 7 days to 14 days. We also streamlined the whole application process to one-click instant activation, clients will be immediately assigned a trial account with a working domain after submitting name and email information only.
OdysseyHost logo and website revamp
OdysseyHost completes its website revamp with a brand new logo and style. The newly launched website aims to enhance user experience with its clean and smooth style of information presentation, create better user interaction with its live chat, help desk, secure ordering and customer panel features.
New hosting plans launched with huge storage upgrade
As our customers are looking for much bigger storage space, we now upgrade our full line of shared hosting services, providing storage space ranging from 2Gb to 15Gb.
At the same time we rename our four shared service plans to Economy, Business Plus, Supreme and Ultimate, replacing those four old plans with only a small adjustment in monthly fee.

OdysseyHost joins as a Shopify partner
Shopify is an easy-to-use online store platform for shop owners to create online store easily. OdysseyHost offiicially announces our partnership with Shopify. As a Shopify partner, we setup Shopify stores, design custom Shopify theme, build custom Shopify app and make new shop referrals.

Limited Time Special Offer for .asia Domain
We are glad to announce a limited time special offer for .asia domain name registration. Domain name yearly fee reduced to HK$80 in the special offer period, valid till 22-Sep.
Ten years now since our hosting service launched
It all began in Jun 2003, with an aim to provide simple, inexpensive web hosting service for small business, it has been a decade of commitment and we promise to raise our services to a new level in coming years.
Plesk 11 Control Panel now deployed on all servers
We have upgraded our control panel version to the newest Plesk 11. Plesk 11 further enhances the award-winning web hosting control panel with its intuitive user interface, Nginx web server support for faster webpage serving, video support tutorials, upgraded sitebuilder and more.
Apps Center now available in hosting control panel
A web applications center is now integrated into your web hosting control panel, which offers hassle-free, one-click installation of the most popular web applications directly onto customers' hosting account, including WordPress, Drupal and Joomla.
We choose the most popular, secure and feature-rich web apps and make them available in the apps center, currently there are over 30 apps available for installation, and the number is growing.
Atmail as an Webmail alternative to Horde
Atmail is a lightweight and ajax-powered webmail platform, providing an intuitive, easy-to-use interface to meet our customers' basic webmail application needs. Though missing some of the collaboration features of Horde, Atmail's mobile-ready and interactive interface remains a favourable choice of webmail platform of many.
We now incorporates Atmail side by side with the existing Horde into the Plesk control panel, offer our email hosting customer a real choice for his/her preferred webmail interface.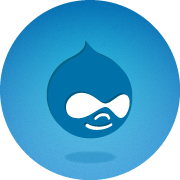 Drupal Web Development Service Launched
Our web development team now moves to join the world of Drupal CMS platform, helping clients to build their enterprise-level websites in a more speedy, efficient and maintainable way.
Drupal is a free, open-source content management and web development platform that allows anyone to create and manage website contents in an amazingly organized and flexible way. Drupal powers over a million sites from personal blogs to enterprise websites and e-commerce applications.
Server hardware upgrade to all Dell Xeon Quad-core Completed
We are glad to announce that we have completed upgrading all of our shared hosting servers to Dell PowerEdge 11th Generation (11G) servers, with Xeon Quad-core X3400 series CPU as minimum hardware configuration.
We always strive to offer the most reliable and speedy hosting service using the newest and most powerful server available in the market.
Got sales, support or general enquiry? Let us know.